Wed, Nov 22, 6 pm | Prayer & Pie at Trinity
RSVP by Wed, Nov 15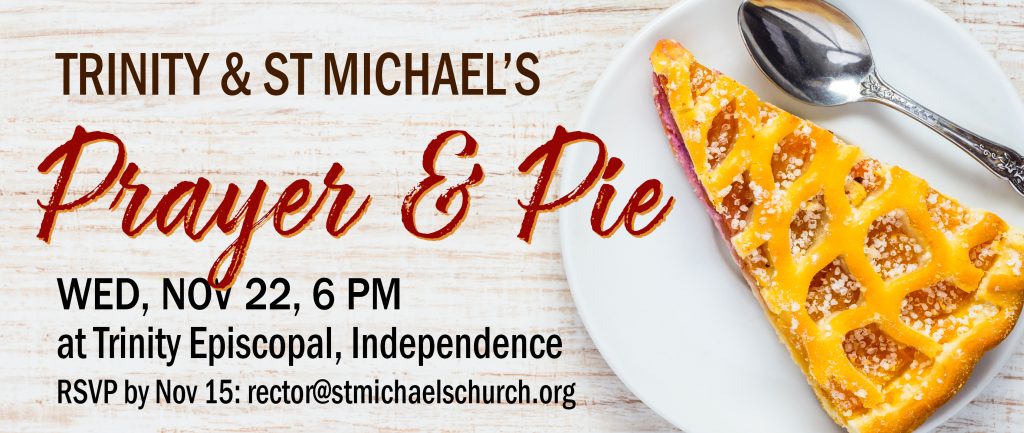 The people of St. Michael's are invited to join the people at Trinity Episcopal Church in Independence, for a brief time of Prayer, followed by a delectable dessert. Just bring yourselves! RSVP by November 15.
Sun, Dec 3, 10 am | Bishop's Visitation
9:00 am – Vestry Meeting
The St. Michael's Vestry will join with the Rt. Rev. Diane Jardine Bruce to discuss the state of the Diocese, and the state of our Church.
10:00 am – Bishop's Eucharist – Nave
Bishop Diane is visiting St. Michael's on the First Sunday of Advent to preside, preach, and take selfies with us! Make sure to be present if you can, and invite a friend. After the service, join us in the Parish Hall for Coffee Hour, and a Q&A Session with the Bishop.
ST. MICHAEL'S WORSHIP CALENDAR