sunday worship
Worship at St. Michael's is rooted in the sacramental rites of the ancient church, but open and welcoming to all. On Sunday Morning we gather at 10 am to sing together, pray together, learn from the wisdom of Scripture, listen to fresh and relevant preaching, offer ourselves in service, and receive the Holy Eucharist.
Although we are close like a family, we are always happy to see new faces, and eager to welcome anyone to join us in the pew, at the altar, or in the parish hall for coffee afterward. We take God very seriously, but we try not to take ourselves too seriously. We are all human, and we are at our best when we fully welcome and affirm one another in the name of Christ. So no matter where you're coming from, we hope you end up here.
Open for Drive-Thru Service
1st & 3rd Wednesdays
10 am – 2 pm
St. Michael's operates a "Necessity Pantry" providing personal hygiene and cleaning products to our clients, items that are not covered by the SNAP program. We offer shampoo, toothbrushes, toothpaste, disposable razors, shaving cream, bath soap, lotion, deodorant, laundry detergent, dish detergent, incontinent products and toilet tissue. The Necessity Pantry is a cooperative ministry supported by eastern Jackson County Episcopal Churches: Resurrection, St. Anne's, Trinity and St. Michael's.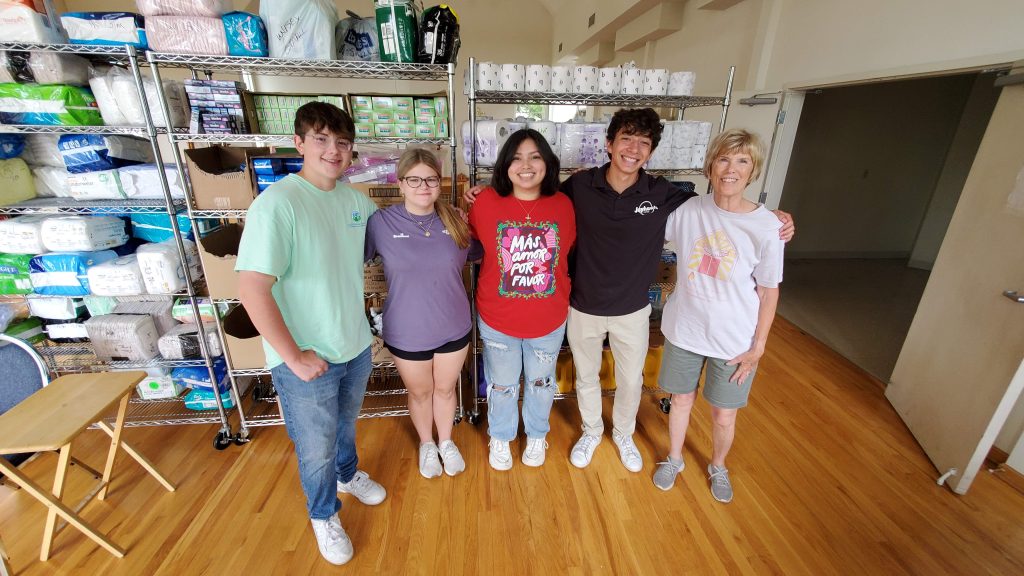 We are proud to have as our partners Giving The Basics; Harvesters; Sams Club; Walmart; Independence Young Matrons; and St. Marks Catholic Church, Independence.
ADULT FORMATION
Every Sunday morning at 9 am we hold Adult Formation in the Coffee Room. Join us as we read Scripture together and discuss what we're learning over coffee or tea.
We welcome children of every age to join the adults in worship on Sunday mornings. We will teach them to sing, to recite, to listen and to receive the Eucharist as a part of the congration. In addition to this, we have a Children's Room nearby complete with toys, stuffed animals, art supplies, and rocking chairs. We also have qualified and vetted volunteers ready to help with your kids, or to watch and play with them while you continue to enjoy the service.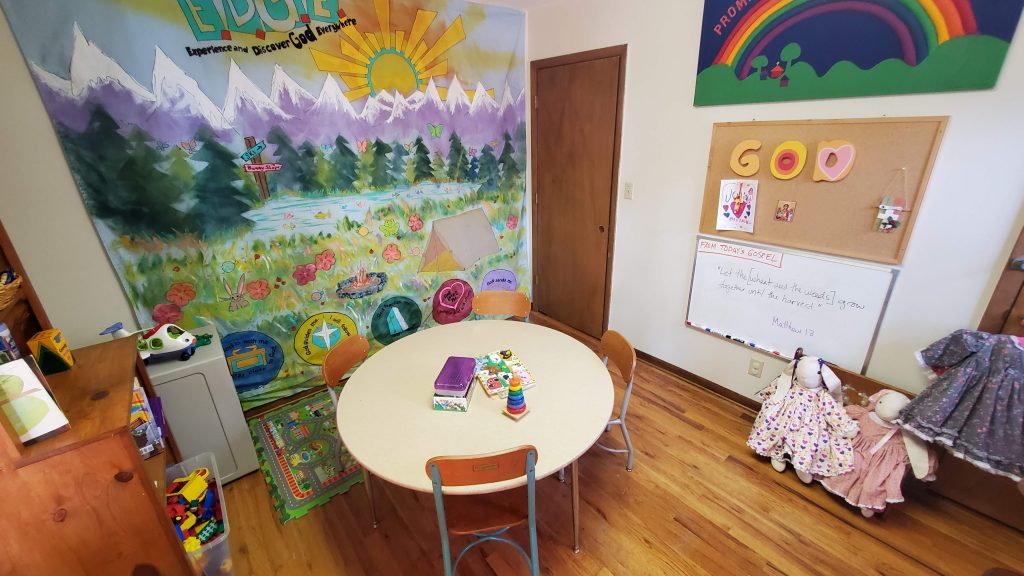 Changing stations are available in both the Men's and Women's restrooms, off the main corridor.
gatherings
Sundays
9:00 am – All Ages Education
10:00 am – Holy Eucharist
11:15 am – Coffee Hour
EVENTS
livestreams
On our Facebook Page
Sundays
10:00-11:00 am – Holy Eucharist
Wednesdays
6:30-7:00 pm – Evening Prayer
Nightly
8:00-8:30 pm – Compline