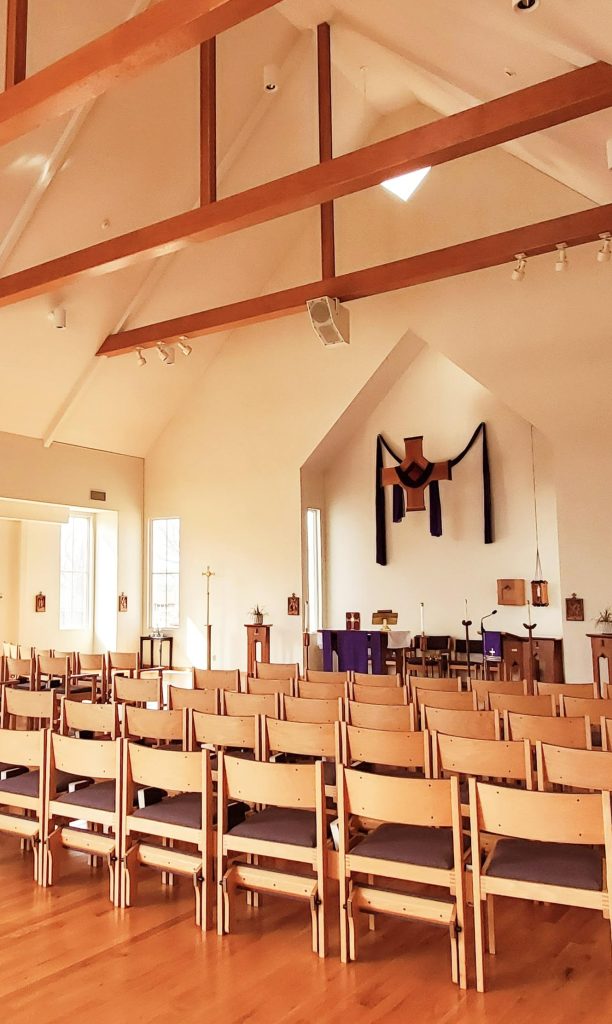 St. Michael's Episcopal Church, Independence, Missouri
St. Michael's Church is a warm, casual and friendly place. We like new songs as well as old, and written prayers as well as prayers made up on the spot.
Our worship is based on the Book of Common Prayer, a rich resource of faith going back almost five hundred years. But we're certainly not stuffy about it. And we want everyone to feel right at home singing, praying, serving and learning alongside us.
So you won't have multiple books to juggle, or have to wonder when to sit, stand or kneel. Just join in however it makes the most sense to you, and we will be the richer for it.
Getting Here & Parking
St. Michael's is very easy to find! We are on Lee's Summit Road, immediately north of the interchange at Interstate 70. We are also easily accessible by bus from most of Independence and parts of Eastern Kansas City, MO.
Our parking lot is on site, and close to our front doors. Our entire property is also fully accessible to those with limited mobility.
Children
Children are welcome to join in every aspect of worship, or take advantage of our Children's Activities in their dedicated room next to the Nave. You may stay and play with your littles, or entrust them to our children's volunteers, who are vetted, experienced and enthusiastic
Talk to us!
If you'd like you can tell us a bit about yourself, and ask any questions you may have: